---

Your Personal Invitation to be Saved and go to Heaven when your life on earth is over!!!

---

(1) God loves You!!
Romans 5:8, But God commendeth his love toward us, in that, while we were yet sinners, Christ died for us.
(2) Your Sin (or Disobedience to God) has Separated You from God!!
Romans 5:12, Wherefore, as by one man sin entered into the world, and death by sin; and so death passed upon all men, for that all have sinned:

(3) Only Jesus-Christ can Forgive Your Sins!!
Acts 4:12, Neither is there salvation in any other: for there is none other name under heaven given among men, whereby we must be saved.
(4) Will You Receive Jesus-Christ as Your Lord (or Authority) & Savior (or Rescuer)??
Mark 1:15, And saying, The time is fulfilled, and the kingdom of God is at hand: repent ye, and believe the gospel.


Repent (Through Prayer) Sorrowfully tell God Your a Sinner, willing to turn from Your Sins and trust Jesus-Christ's shedding of Blood and Death on the Cross for Full Payment of Your Sins and will Follow Him.
.
Prayer
---
Welcome to our Prayer Page
This Ministry continues to grow through the faithful Prayers of our friends.
Would you allow us the honor of Praying for you. Submit your prayer below and we will pray for you.
Be Advised that your Prayer Request will be Posted below for others to see so discretion is advised.
Please pray for us too...May God Bless You.
---
VERA BANKSTON-JONES | Father God, Trying is the times, guide me!.......SELAH

Father God,

Welcome is the guidance I receive from You! .....SELAH
Ravindra | happy new year 2019 pray for me and the world
Am Kingsley from Ghana Africa born April 1963but not yet married life is not well with me no money no good job no children nothing to write home about and I need His intervention to succeed in life. Again I need to thank God for keep me alive through my life even under all this year's of my unholy and sinful behavior. Pray for my mother for a good long life full of good health and to my family. I know God will not turn down my request cod I understand where ever you have that Faith and mental his name Victory shall endure. God n Bless you all.
Danny | pray for my family for sickness and good health and keep my neighbors Mr and Mrs Charles collier ms Betty collier just pass away keep him in prayer
SM | Please pray for my both sisters and brothers marriage
Geno | Pray for my family to re establish themselves after having lost everything from Hurricane Michael.Also pray for step daughter who has rejected Christianity in favor of witchcraft and has become unpleasant to be around. Pray for daughter who has anti social disorder
VERA BANKSTON-JONES | Father God, Such mix ups are going on in my life and pulling through them is taking it's toll on my being! Guide me through Lord!.......SELAH
s. balasubramanian | my date of birth is 21st december, 1967. i am yet to be married. that is, please pray for a good life-partner for me. my mother's date of birth is 15th april, 1932. she is admitted in arunachala old age home due to an operation in february, 2015. kindly pray the almighty that she must be hale and healthy. please pray god that she must witness my marriage soon. she must come to ambasamudram (my native place) and again live with me at the earliest. moreover i don't get a constant job. kindly pray that i must a good job with a decent salary. further please pray for my elder sister, mrs. d. sita rani who is suffering from eye problem (vision related one). I must succeed in my network business also.

Mubashar Hussain | please pray for me specialy . i need your prayers

Patricia Agaba | Prayer for the Lord to make me grow everyday of my life in his word and be forever close to Him . Pray that the Lord make my Children and I live a submissive and obedient life to the Glory of God. Bless you Thank You
Freddy | Por favor reprenda los aires de mi cuida conforme efeso 6;12
VERA BANKSTON-JONES | Father God, Bring the real, and not the fake!.......SELAH
Authur Johnson | Marriage and sons
Fortune Bellavance |

About five months ago my ear started to make banging noises. swooshing. beeping .clikking and it hurts. I could not stand hearing noise , its gotten worse been to doctors .Hearing loss of 10%. We are Evangelists here in Montreal we have a Soulwinning ministry. Hard to go to Church now. I have to put Kleenex in my ear a lot of pain and discomfort. Doctors say could be Tinnitus and Hypercaussin low tolerance for sound. No one is helping me they said good luck. This is awful cannot work any more either . My husband uses his Bluetooth to watch tv. I miss the music I like to listen to. After awhile it hurts my face and my ear, All they did was give me rinse for my sinuses. My quality of life is very poor. believing God for my miracle. need prayer Urgently ! I had surgery not long ago as well this is also hard on me. I still go to Church but have to leave right away, Cannot have visitors for more than two hours. my husband works full time from 7-7 travels by bus 1.5 hours there and back. then he helps me . Every Saturday he goes soulwinning on the streets and in the Subway. We try to go to houses near the church as well. Please pray this goes away the same way it came. There is power in agreement

Peggy Mitchell |

I need prayer for financial blessings. I am going to lose my house if I don't get one. I also need prayer for myself and a friend. We both have stage four cancer. If it is Gods will for me to go be with Him I am ready. Amen

Vijay Aggarwal | Plz pray for me a happy and prosperous life
Joseph Ngu |

Please Pray for me and ask God to bless me with a faithful wife and pray for prosperity for the year 2019 Amen.

Nkehi |

Pray for God's protection in my family and Devine favour,grace of God in all my endeavors, no devourers shall come close to my business this year in Jesus Name Amen

Patricia Agaba | Pls Pray for me that the Lord help me to be faithful in Prayers and make it part of me no matter the circumstances I find myself because my Lord liveth I can face tomorrow by Prayers.

AM |

Please pray for my spouce, our childreen and I. May we draw closer to God and grow in faith. Pray for a happy 2019.

VERA BANKSTON-JONES | Father God, Thank You for Your Grace, allowing me a 2019! I need You!.......SELAH

SAMUEL | Please remember in your Prayers as the Lord to bless as our family members in this new year.
Lina |

My friend Nardos is having problem with her husband. He is not believer and they have two children together. After finding out she is pregnant with their third baby he want her to do an abortion because of financial reasons. He promised to send her to her mother's home if she didn't obey him. Pleas pray for her and her husband to have Godly heart and accept her and the new coming child to.

Mackay | Keep learning.laughing and never forget life.....amen
A. Sampson |

Pray for me to good strength and wisdom in the new year.

Vijay Aggarwal |

Plz pray for me a happy and prosperous life

My name is Peggy Mitchell. I need prayer for a friend and myself. We are both battling stage four cancer. I also need prayer that I will be able to keep my house and not lose it. I am really struggling with financial problems
mickey plegge | I been sick and have family problems pray for me
VERA BANKSTON-JONES | Father God,
2019 is upon us, which behind me is gone and I believe Your guidance is forever upon my way! Forgive me Father and keep my being!.......SELAH
Vijay Aggarwal | plz pray for me a happy and prosperous life
JJ |

i am facing always loss and problem . please pray for me .

Vijay Aggarwal | Piz pray for me a happy and prosperous life
VERA BANKSTON-JONES | Father God, 2018 DOESN'T SUPERCEDE WHAT YOU ARE FATHER, NOR THE COMING YEARS! PLEASE TAKE ME THROUGH WITH A LIGHT THAT SHINES ALL AROUND!.......SELAH
Patricia Agaba | Pls Pray for the Good Lord to build an hedge of protection around my children, give them wisdom of knowing the Lord more nd Grace to follow Christ, good health, long life nd prosperity in Jesus name. Lord have your way in me always and forevermore AMEN.
Azure Joseph | God will supply all your heart desires in Jesus name. Amen.
Vijay Aggarwal | plz pray for me a happy and prosperous life
Vijay Aggarwal | Plz pray for me a happy and prosperous life
VERA BANKSTON-JONES | Father God,
Show me the way through it all Lord God!.......SELAH
Submit Your Prayer Request...
---
Real Time Prayer Bulletin Board....
(Please Pray for all Request)
---
We reserve the right to post and edit any information submitted.
---
Language Translator (Click on Tab to Translate Page)
---
Scripture Application (Click on Box to View Application)
---
Bible Search (Search Bible By Word or Verse)
---
Take Notes on Your Bible Studies (Using our Padlet)
---
Listen to the Bible (By Talking Bibles)

---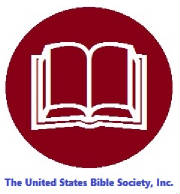 Try Our Free Daily Devotion Email

The United States Bible Society | Bibles4Free.com | Bibles.us.com | BibleSociety.us.com | FreeBibles.us.com | MyBible.us.com | 3275 Iris Drive | Conyers,Ga. 30013 | USA | Phone: 85K-JBi-bles = 855-524-2537 | e-mail: info@bibles4free.com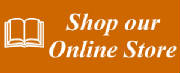 Ministry Results as of
1-1-18
|
29,723
Souls Saved |
430,317
Bibles Distributed |
2,224,400
Tracts Distributed |
66,688,288
e-Devotions Distributed |
1,227
Jo.&Ro. Distributed |
3,496,533
06-12 Web Hits |
4,381,311
2013 Web Hits |

11,093,521

2014 Web Hits |
22,305,615
2015 Web Hits |
22,305,615
2016 Web Hits |
44,505,297
2017 Web Hits |
131,801,704
Web Hits
117 Countries of Distribution | Algeria | Amercian Samoa | Argentina | Austria | Australia | Bahamas | Bahrain | Bangladesh | Barbados | Belarus | Belgium | Bolivia | Bostwana | Brazil | Bulgaria | Cameroon | Canada | Chile | China | Columbia | Cook Islands | Costa Rica | Czech Republic | Denmark | Dominican Republic | Ecuador | Egypt | England | Eritrea | Estonia | Ethiopia | Finland | Fiji | France | Germany | Ghana | Great Britain | Greece | Grenada | Guatemala | Guyana | Hati | Hong Kong | Hungary | India | Indonesia | Iraq | Ireland | Israel | Italy | Ivory Coast | Jamaica | Japan | Kenya | Kuwait | Latvia | Lebanon | Lesotho | Lithuania | Lybia | Macedonia | Madagascar | Malaysia | Mali | Malawi | Mexico | Moldova | Monaco | Mongolia | Morroco | Netherlands | New Caledonia | New Zealand | Nicaragua | Nigeria | Norway | Oman | Panama | Papua New Guinea | Pakistan | Peru | Philippines | Poland | Portugal | Puerto Rico | Qatar | Romania | Russia | Rwanda | Saudi Arabia | Senegal | Seychelles | Singapore | SriLanka | South Africia | South Korea | Spain | StLucia | Suriname | Swaziland | Sweden | Switzerland | Taiwan | Tanzania | Thialand | Tobago | Togo | Turkey | Uganda | Ukraine | United Arab Emirates | United Kingdom | United States | Uruguay | Virgin Islands | Venezuela | Zambia | Zimbabwe